This article is Carnival Jubilee Completes Sea Trials. It is about Carnival's newest ship making an important milestone in the building process.
The featured image is from Carnival.
Carnival Jubilee
Carnival Jubilee is a Excel Class Carnival ship featuring Bolt the rollercoaster at sea. She is a sister to Mardi Gras and Carnival Celebration.
Jubilee sails from from Texas.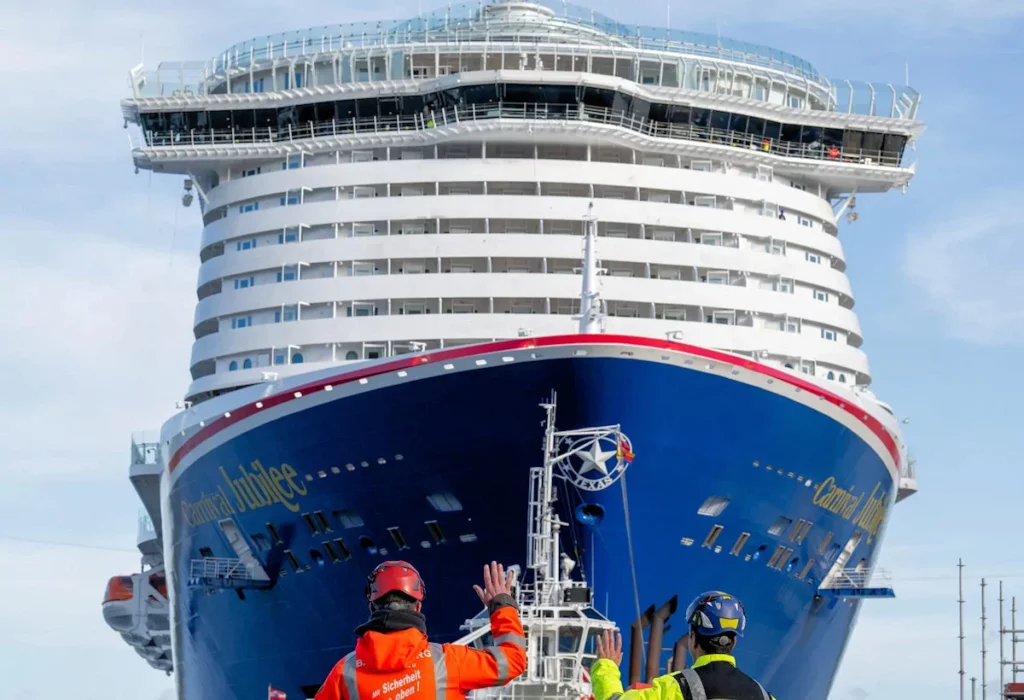 The Texas homeport is viewed by the logo at the front of the ship.
Sea Trials
Sea Trials test the vessel in open water.
The Captain of the ship along with the ship builder performs lots of tests to ensure that the ship is safe and ready to sail.
The sea trials for Jubilee were extensive and they all passed all 10 days of the trials. All of the ships systems tested perfectly.
Carnival Jubilee is now nearly ready for the maiden voyage next year from Texas.
Now that the ship completed the sea trials she is being readied for the delivery to Carnival coming soon.
Texas
Carnival Jubilee offers Caribbean sailings from Galveston beginning in December 2023.
Many of the cruise lines are going big on Texas this year.
Princess is offering the Regal Princess. Royal Caribbean has an Oasis Class ship.
Jubilee is Carnival's 26th ship in the fleet.
Cruises
It is exciting news that Carnival Jubilee Completes Sea Trials.
I enjoyed my recent experience on Mardi Gras. You can read about my experience here. I am sure guests will love sailing on Jubilee from Texas!
Are you booked on Carnival Jubilee?