This article is Celebrity Express Pass Offered. It is about Celebrity Cruise Lines offering a VIP pass to booked guests on some of the cruises.
The VIP pass from Celebrity is similar to the Key on Royal Caribbean or Faster to the Fun on Carnival.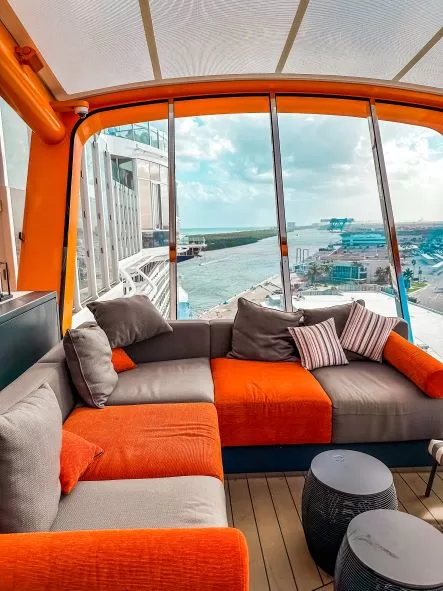 Celebrity Pass
Celebrity Pass is an express pass which offers faster boarding of the ship, upgraded WiFi, preferred seating in the theater, preferred tender access and a seated lunch on the first day.
In addition, the Celebrity Pass is offering waived room service fees.
Pricing
The initial pricing for the Celebrity Pass is $32.99 Per-Person-Per-Day.
That means that for a couple on a seven-night sailing that guests will pay an additional $461.86 in order to gain the benefits of the Celebrity Pass.
Some of the benefits offered via the pass overlap with Captain's Circle Benefits for some members on the higher tiers.
Those benefits include the priority embarkation and tender access.
In addition, guests in Concierge Class rooms receive the embarkation day lunch experience.
So guests will have to weigh the additional benefits offered via the pass against the cost since it is significant.
One thing to note, that it appears that guests will receive up to two WiFi devices each with the package. Normally Premium WiFi is about $25 per-person per day per-device so by getting the second device for each person it could make this pass worth it given that you get the priority embarkation.
Availability
Celebrity has not made this available on every ship or every sailing yet. They have not released what ships it will work on.
In addition, the cruise line did not confirm if the pricing of $32.99 per-person per-day is standard pricing or if it is a special introductory rate.
I checked my upcoming Celebrity Cruises and I do not have the option to purchase the Celebrity Pass.
I am sailing on Celebrity Ascent in December 2023, Celebrity Reflection in February 2024, and Celebrity Beyond in June 2024.
Celebrity Express Pass Offered means you could get faster access to a Celebrity ship and get some additional onboard benefits.
Would you buy the Celebrity Pass?
As I mentioned, I potentially would to gain the additional internet and priority embarkation especially if I had onboard credit which would reduce the cost.
Credit to Cruisehive who first broke this story.