This article is Five Cool Things About Discovery Princess. It is a highlight of my experience sailing on Princess Cruises Discovery Princess in 2023. In the article, I will cover five cool things that I enjoyed about the experience.
Travel Advisor
A travel advisor can help you find the right cruise and they often have access to special incentives or onboard experiences that you would otherwise have to pay more for if you book directly. In addition, a travel advisor can help you in a time of need if something goes wrong while you travel.
I can help you book your next cruise such as one on Discovery Princess. Email me at john@johnthewanderer.com to get started.
Booking
I got invited by Princess Cruises to participate in a Seminar at Sea with other travel advisors to learn about Princess and experience Discovery Princess first hand.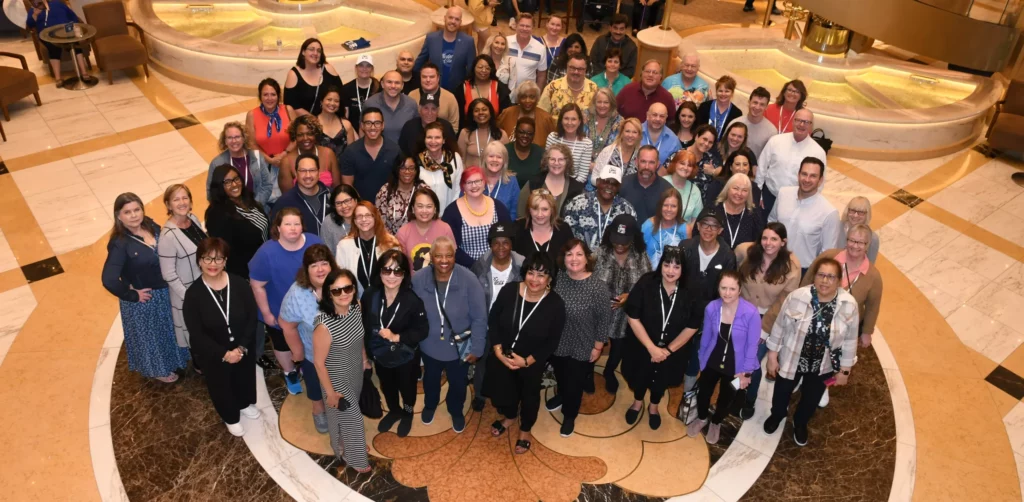 The trip included educational classes each day as well as networking and special tours on the ship.
Unique sailing
The sailing was a unique one that offered four nights sailing from Los Angeles to Vancouver with a stop in Victoria. It was a sailing to reposition the ship from doing West Coast Mexico itineraries during the winter to its summer home cruising Alaska!
Pro Tip: Book a reposition sailing to experience a ship for a lower price than normal sailings! In addition, you may find the ship to be not as crowded on these unique sailings. Some sailings include transatlantic or other ones such as this one moving from one home port to another.
Cruise Cost
As a part of the program, I received a highly discounted cruise fare including Princess Plus. Princess Plus is pretty awesome because it includes the beverage package, WiFi and gratuities and is prices less then what it would cost to pay for each of those things individually. It also includes a bunch of other great features like a fitness class each day and premium desserts! On its own, you can purchase Princess Plus for about $60 per day per person. Princess included Princess Plus in the discounted travel agent fare for the sailing.
Currently Princess if offering 60 sailings for $60 per-person per-day so you can really find some awesome deals on some incredible sailings in 2023!
I paid to upgrade to Princess Premier so that I would get two specialty dinners during the sailing. Princess Premier also gives additional WiFi devices so you don't have to keep logging in and out on each device, a premium medallion accessory and unlimited juice bar, premium desserts and fitness classes. You also can get reserved seats for the shows. On its own, Princess Premier is about $80 per day per person and it includes everything in Princess Plus as well. Fore this sailing I had to pay the difference between Princess Plus and Princess Premier so only $20 per-day!
I used airline credit from rebooking's related to Covid to pay for my flight to LA and used miles and points to pay for my flight home from Vancouver.
I stayed at a hotel near the port the night before the sailing using miles and points.
Discovery Princess
Discovery Princess is a modern cruise ship with a classis Piazza atrium, amazing pool deck, cool spa and great entertainment and dining opportunities.
The ship sails from Los Angeles in the winter sailing to West Coast Mexico and Coastal California sailings. In the winter, Discovery Princess does seven night inside passage Alaska cruise from Seattle. You can also find a few other unique itineraries available on Discovery Princess.
Five Cool Things About Discovery Princess
There were five things that stood out to me that made my experience on Discovery Princess enjoyable. From the cool technology of the medallion to awesome meals and entertainment and food you can't go wrong with picking Discovery Princess for an upcoming cruise.
Medallion Technology
The first thing I loved about Discovery Princess and Princess in general is the fact that Princess uses Medallion technology which serves as your room key, charge card and ship security access device.
The Medallion is a small round airtag like device that you wear.
You can find some great accessories for your Medallion on Amazon! You can also buy them onboard but it is fun to have more options prior to your sailing and Amazon has some really good prices on them so you can save money!
Medallion at Work
When you approach your room on the ship, you get a welcome message with your name on it and the door unlocks for you.
Another place is when you go to a bar to order a drink your photo pops up for the bartender so they do not have to ask for your name or room number to handle your order.
In addition, when you get on and off the ship you scan the medallion and the security officer sees your picture to verify that you are who supposed to be.
Because of the technology Princess is able to deliver food and drinks to you wherever you are on the ship. In addition, you can see where your traveling companies are using the app so no one gets lost!
I loved being able to order a drink or food I was throughout the ship, wherever it be in the room for room service. Or at the pool or in one of the lounges. The best part was the drinks and food were all included with the cruise fare or drink package. They do offer some upsell opportunities for more gourmet food but there were plenty of free options!
Prior to your sailing you can customize the picture on the front of your medallion and get accessories such as a watch that hold it, or a clip. Otherwise you get a lanyard to hold it so you do not need to pay extra for the Medallion!
Note: Some of the times during the trip crew members still asked for my room number. Whether that was an issue with the technology or a staff training issue I am not sure since it can be a security risk to disclose your room number in public. Most of the time this was not the case, but that was one area where improvements could be made for the security of passengers.
Awesome Entertainment
The second thing that I loved about Discovery Princess was the awesome entertainment! The ship offers three Broadway style shows on normal week-long sailings as well as guest entertainers and a plethora of entertainers throughout the ship.
For my sailing, two of the Broadway Production shows were presented. Both of which were amazing.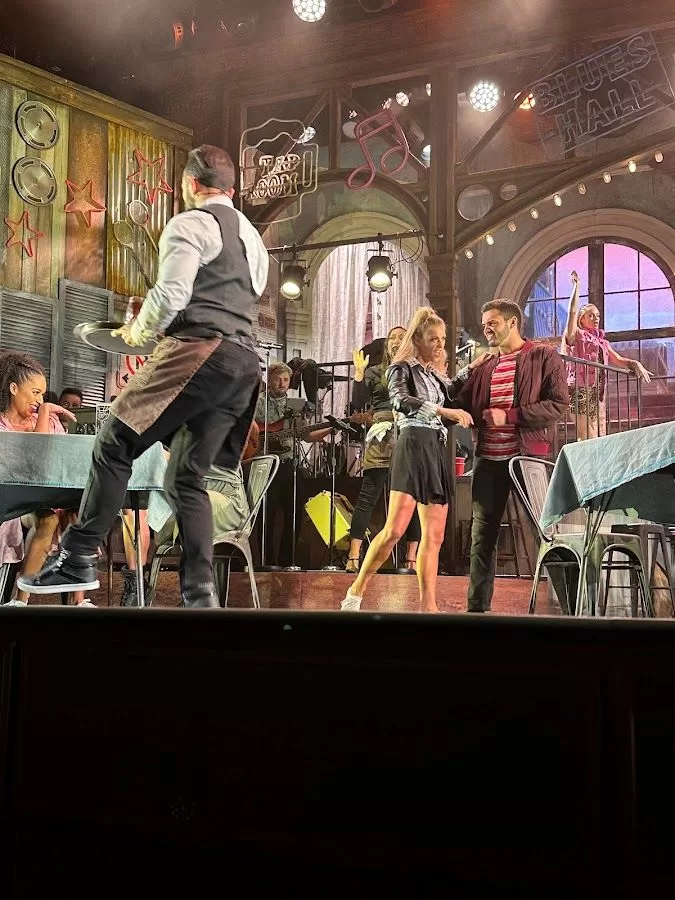 The first one was Spotlight Bar which was the story of a few peoples lives and the ups and downs we encounter. The songs were awesome and the audience was singing along throughout the show!
The second show was Rock Opera. This was an awesome show as well with great rock music and cool costumes.
Everyone was on their feet at the end singing along with the cast.
In addition to the production shows, there was a great comedian as well as awesome musicians performing in the various spaces throughout the ship.
Great Food in Main Dining and Specialty Dining
I enjoyed all the meals on Discovery Princess from the main dining in the restaurant, pizza, buffet and quick serve areas as well as the two specialty restaurants that my Princess Premier fare included.
The main dining room featured exceptional service from the servers right down to them offering suggestions from the menu, to automatically offering fresh crushed pepper for the appetizers, soups and entrees.
The food was excellent and you can even still get Lobster Tail in the main dining room on Princess! The lobster tail was available as a surf and turf item with a great streak and sides!
Each night in the main dining room there were excellent options on a menu that changed each evening.
For specialty dining, I went to the French Restaurant as well as the Steakhouse.
The French Restaurant was my favorite.
I ordered the lobster bisque that was amazing and it was presented with puff pastry top.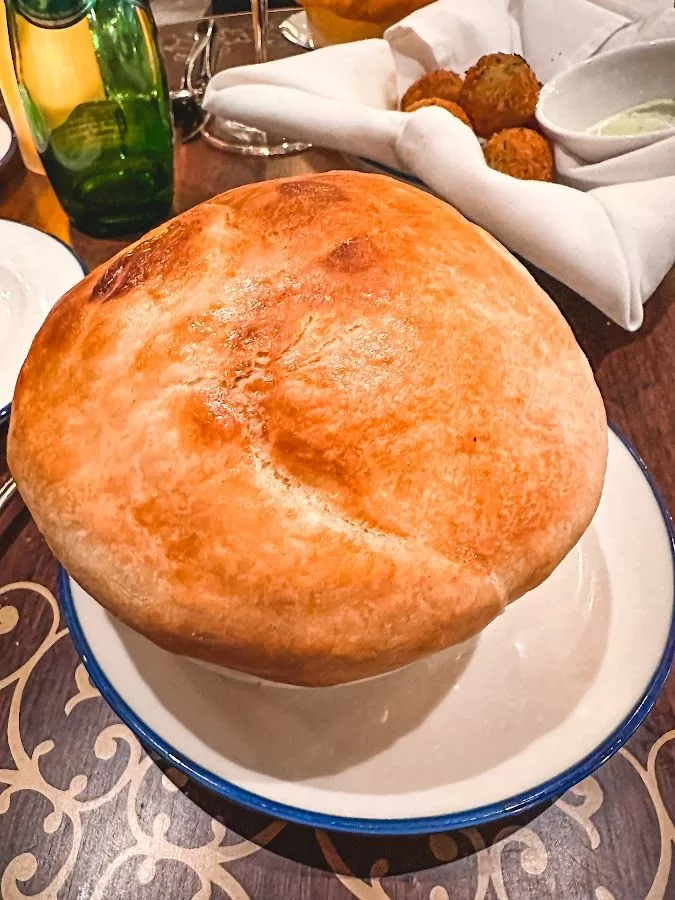 For the entree at the French Restaurant, I ordered the Sea Bass which was absolutely incredble.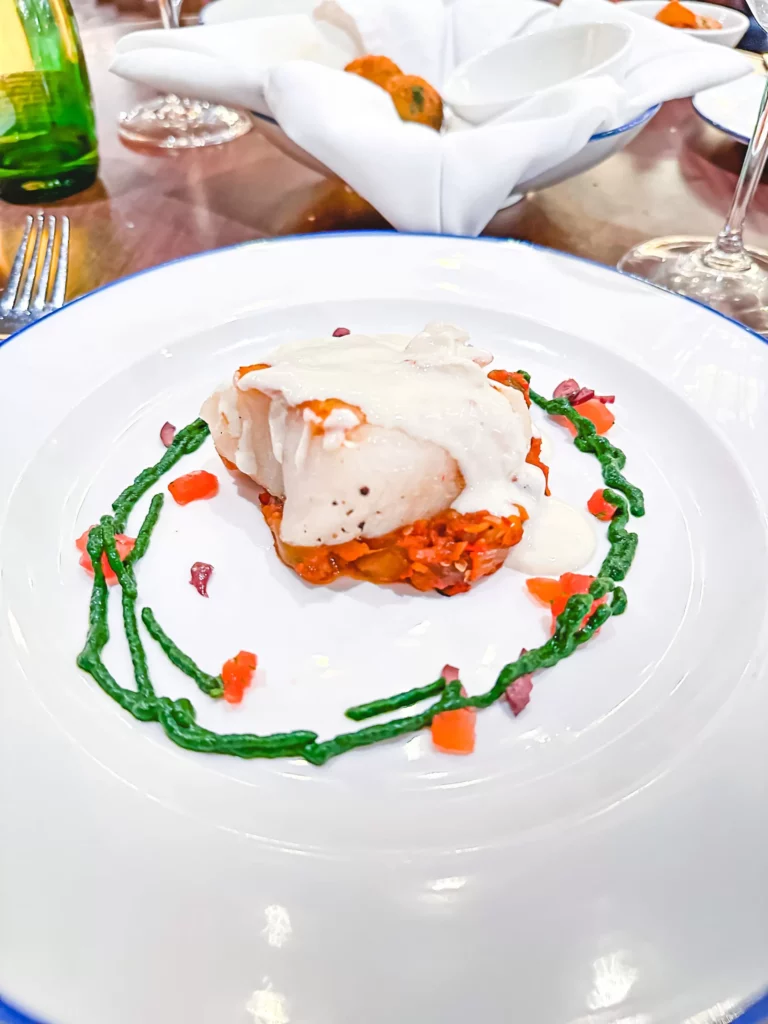 At the steakhouse, I ordered the ribeye which was large and cooked well. I was given a choice of three different salts to enhance the flavor of the ribeye.
From the two, both offered excellent food; however, the experience and meal at the French Restaurant stood out as being outstanding. In fact, if I had more time, I would have dined there a second time!
The experience in both the specialty restaurants was personalized and was an overall amazing experience.
Comfortable Guest Rooms
The fourth thing that I enjoyed about Discovery Princess was the comfortable guests rooms.
I got to sail in a balcony cabin but I also toured several of the room types as part of the seminar at sea that I attended.
From inside rooms to rooms with balconies and suites, all of the rooms were setup neatly.
The rooms featured a comfortable bed, sitting area as well as lots of room for storage.
As you enter the rooms, you will find a large closet area with plenty of hangers to store your personal items. In addition, there is a closet available as well as drawers within the room.
My room had a traditional balcony with two chairs and a table. It was nice for seeing some of the views around Victoria and Vancouver.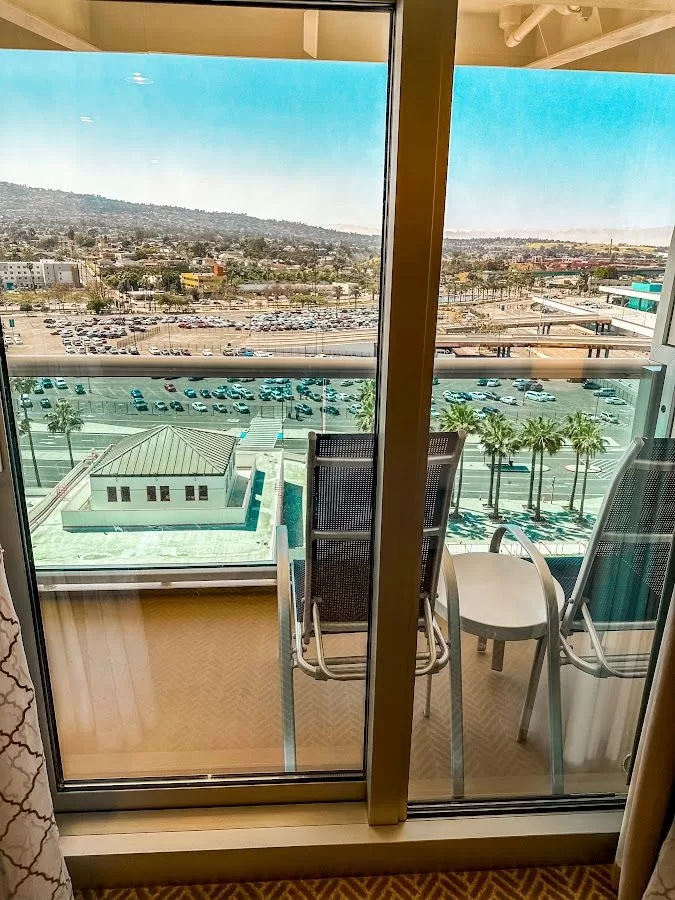 As Discovery Princess is a new ship, you will find USB outlets as well as several regular and European outlets in the room.
It is always a good idea to bring an additional outlet such as this one and a European adapter such as this one to give you many options for power in the room! For the European one make sure you only use that for a device such as a phone or computer which can handle the higher voltage from the European outlet or consider getting a power converter such as this one.
Yummy Gourmet Treats and Coffee
Princess Plus fares include two gourmet treats per day such as an ice cream sundae or fresh made gelato!
You can get good coffee onboard at several of the bars. There were also two coffee shops including one that had food available all day and night!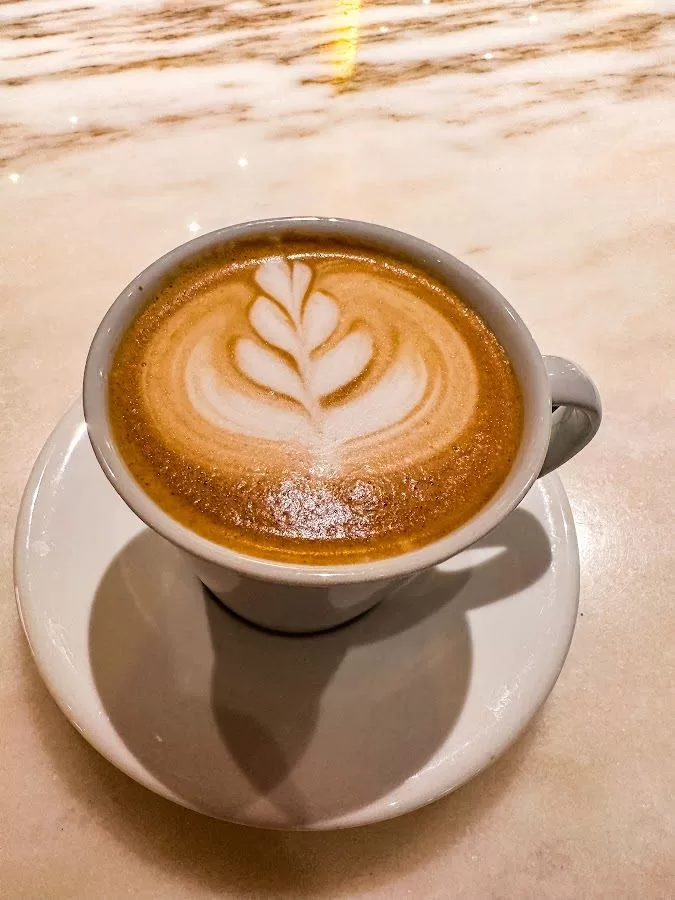 I love a good coffee so I enjoyed having the option of getting a barista made one at the two coffee shops.
Since I upgraded to Princess Premier I could have unlimited gourmet treats as well.
I sampled the ice cream sundae as well as the gelato.
The ice cream sundae is great for the photo! The toppings were fun.
As far as ice cream goes, I enjoyed the smaller gelato treats better! But how can you go wrong with a good ice cream!
Discover Princess
I had a great time on Discovery Princess! I know you will as well from the awesome staff, comfortable rooms, awesome entertainment and spectacular food it sure was a great adventure!
Have you sailed on Discovery Princess? How did your experience compare to mine?
Book Your Cruise
Book your next cruise vacation with me! I would love to help you plan your adventure! As a travel agent, I frequently get access to special pricing or onboard benefits that can enhance your experience! Email me at john@johnthewanderer.com to get started!